Currently in Church, until Lent, there is an art installation called Breath you can see it during any of the times the church is open for services, or by request at another time.
Echoing the rays from the dove in the East Window this installation is a commentary on preaching and the breath of Holy Spirit working through it. The strings that stretch out and over the congregation are in yellow, orange and red colours often used for the Holy Spirit.
Let the words of my mouth and the meditation of my heart be acceptable to you, Yahew, my rock and my redeemer.

Psalm 19:14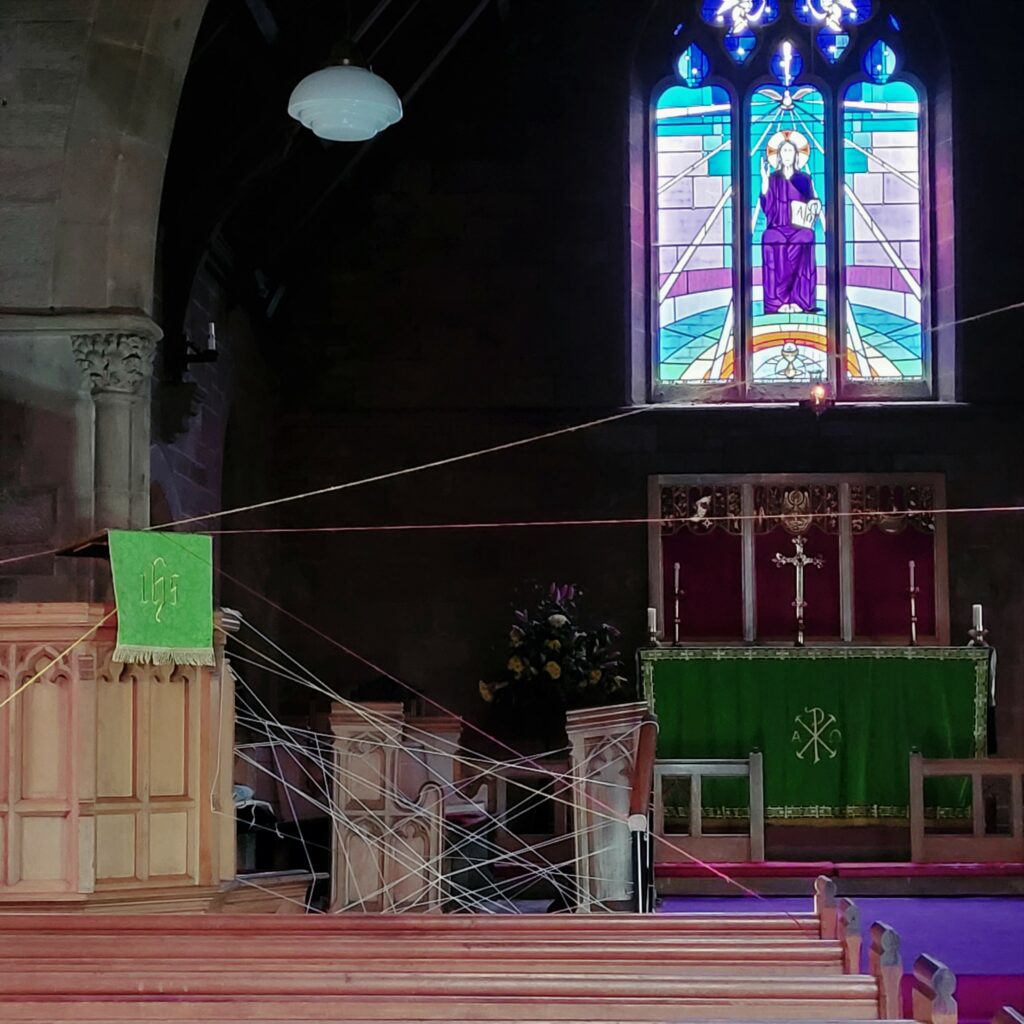 The process of sermon construction involves distilling lots of information. The readings, illustrative stories, history, background, scene setting, biographies, current news, etc. We can not do that distillation without the guidance of the Holy Spirit.
We come with our human cacophony of ideas and understanding, and the Holy Spirit distils and hones them into God's message for those gathered.
Most preachers can tell stories about the times they thought a sermon was totally awful, yet someone spoke with them after saying something akin to. This week has been bad, I wasn't going to come to church but I am so glad I did, that sermon was just what I needed to hear. The Holy Spirit works through sermon preparation and also the words people hear.