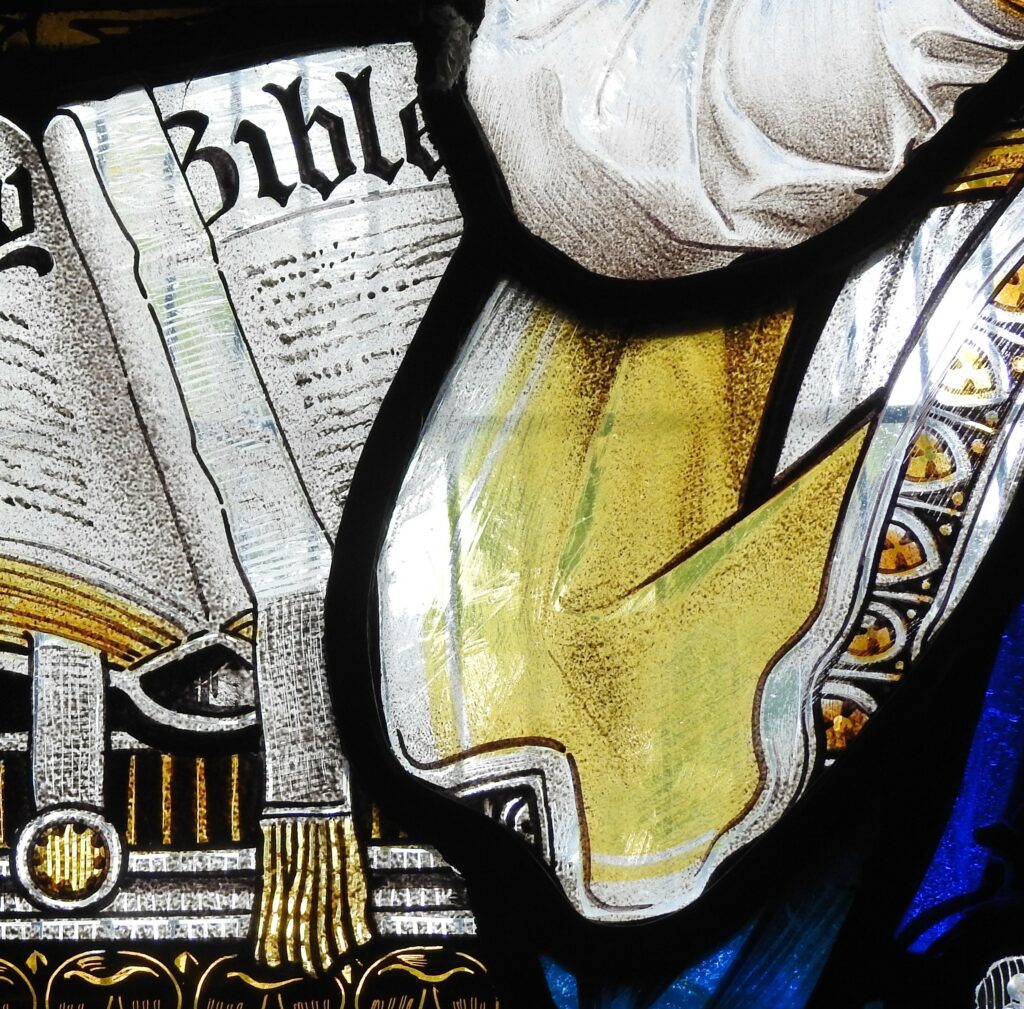 Our priest Kirstin was appointed by Bishop Kevin to be the first Diocesan Makar, you can read the appointment announcement here and follow the Diocesan Makar Facebook page at the link below.
Makar of the Diocese of Glasgow and Galloway | Facebook
A makar is a term from Scottish literature for a poet or bard, often thought of as a royal court poet, although the term can be more generally applied. The word functions in a manner similar to the Greek term ποιητής which means both maker and poet.
As Diocesan Makar involves melding faith and art, the detail above of our Annunciation window with Mary reading the Bible was selected as the image for this section of our web site. Of course the Bible wasn't around then, Mary probably couldn't read or write and certainly wouldn't have possessed anything as precious as a book; they were for Kings, Queens and those of importance, not for a peasant girl. However to highlight how important Mary was, she is often shown in clothes, wearing jewellery, in a home, which would not have been her reality.
Diocesan Synod 2022 – Response to the Bishop's Charge
Glory Upon Glory – for Christmas 2021
St Margaret of Scotland – 2021
All Souls/All Saints – 2021
Above is only a selection of older pieces, if you would like to see more recent work please check out the facebook page above. You can also see them on the Rector's personal blog which also has items from before her appointment. Still Striving For that Elusive Halo – Words and images of a Scottish Episcopal priest. (wordpress.com)