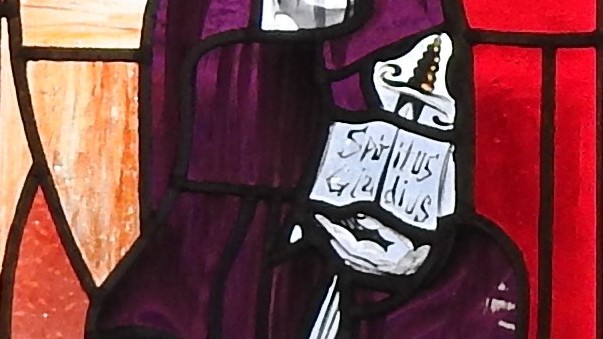 Night Prayer for Lent 2022 can be found at the link below.
The Lent Liturgy for personal use is available at the link below.
For Epiphany 7 the Rector was in Holy Name so this worship was all recorded at the Rectory. Joseph teaches us about what turning the other cheek means, long before Jesus told us we should do likewise.
Our Audio service for Epiphany 6 on the 13th February is a mixture of worship from the church and other sections recorded separately as not all that happened in Church this week was suitable for an audio recording.
Readings, Prayers and a Reflection for worship at home on Sunday 6th February.
On 30th January as well as marking Epiphany 4 we also included Candlemas in our celebrations. Below you can listen to snippets of our service.
Collect, Readings, Sermon and Intercessions for Epiphany 2. Isaiah looks forward to the time when God and God's people will be in a perfect union, Paul writes to the Corinthians about variety of gifts and, Jesus goes to a wedding in Cana of Galilee and the wine runs out! You can listen by clicking the link or download it to listen later, or forward to someone else.
Gospel and Sermon for Holy Name 2021 – audio file can be listened by clicking below or downloaded to listen later.
A Poem for Christmas 2 Provincial Children's Chapel.
Gospel and Sermon for St John the Evangelist 2021 – audio file below can be listened to or downloaded.
Liturgy for Wednesday Night Prayer for our Advent Reflections can be downloaded below. Plus later in the evening an audio file of the reflection will be added.
https://monklands.church.scot/2021/11/29/wednesday-night-prayers-aka-compline/
Prayers for the week leading up to Christmas following the tradition of The Great O's