"The water that I will give will become in them a spring of water gushing up into eternal life." John 4:14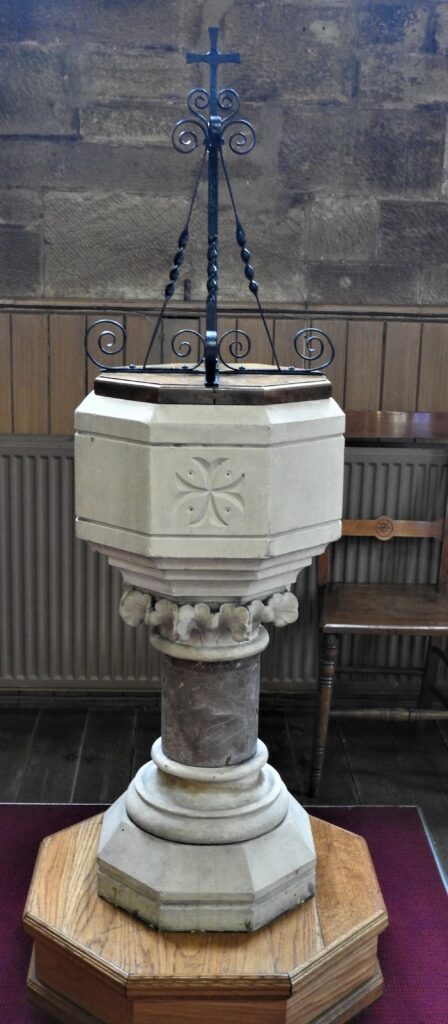 Our font, from St Andrew's Church Gartcosh, is placed near to the entrance of our church at its west end.
The font we encounter weekly is one specifically designed for infant baptism. In the early history of the church it was common to baptise adults. John the Baptist baptised the adult Jesus at the start of his ministry.
The word "font" is from the Latin "fons" meaning spring or fountain, a meaning that resonates with the John 4:14 text, above.
Fonts are the vessels that hold the consecrated water, used at Baptism. The acanthus leaves where often used in ancient Greece, with the revival in Classical architecture they appeared regularly in churches on the capitals of columns as a symbol of immortality.
We believe that through the Baptism we share with Jesus, we also enter his resurrection and new eternal life that goes beyond our physical death.
If you want to know about baptism at St Paul and St John the Evangelist please click here.