When you lose someone for whom you may have to arrange a funeral for it can be a stressful and difficult time. So, we are here to help you make this most important journey as gentle as possible. There are generally two points of contact when arranging a funeral: the undertaker or funeral director, and the rector. In the rare absence of the rector, there will always be a nominated priest who will be able to facilitate the arrangement.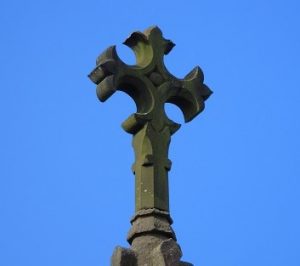 Funeral ministry and the pastoral support surrounding it are an important aspect of the pastoral ministry of us here at the Scottish Episcopal Church in Monklands. And working with you we will always try to ensure that the funeral should is arranged in a way that ensure that those who will be attending are not rushed or anxious.
It is important that either the person arranging the funeral (who will generally be a friend or family member of the person who has died) checks that the church and the person conducting the service are available before agreeing a time with the undertaker.
You do not have to be a member of the Scottish Episcopal Church in Monklands to have a funeral with us, but if someone was a regular then, it is entirely appropriate that their funeral service take the form of a communion service. However, there is no fixed rule about this and pastoral requirement will be paramount.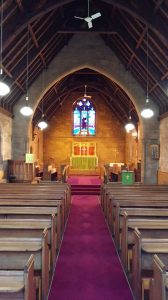 It is entirely appropriate that the main part of the funeral service should take place in the peace and dignity of church rather than a funeral director's parlour. Church is after all where the journey in faith begins, so it is fitting that the end of the journey in this life and beginning to the hope of the new life, should also be in church. This of course may be followed by a commendation and committal at either a cemetery or crematorium.
The rector is always happy to discuss any pastoral requirements, and should it be required to enable people to make plans for when they have died.
Some questions which you may think about:
Do I have to be attending church to have a funeral there?
No, but this is a Christian sacred space and any service will be Christian.
May there be some personal reading of poem?
Yes there is always potential to use material personal to you.
How much will it cost?
The funeral fee is £182.00. This can be paid either directly to the church or via the undertaker. There are no additional fees for committal locally or reception of the deceased the night before the funeral.
Can I have music?
Yes. We have a very fine Brindley & Foster organ, which is the only one of its kind in Scotland. We welcome any member of the Scottish federation of organists or it's affiliated bodies to play. There will generally be an additional fee for this, currently set by the federation of around £60.00.