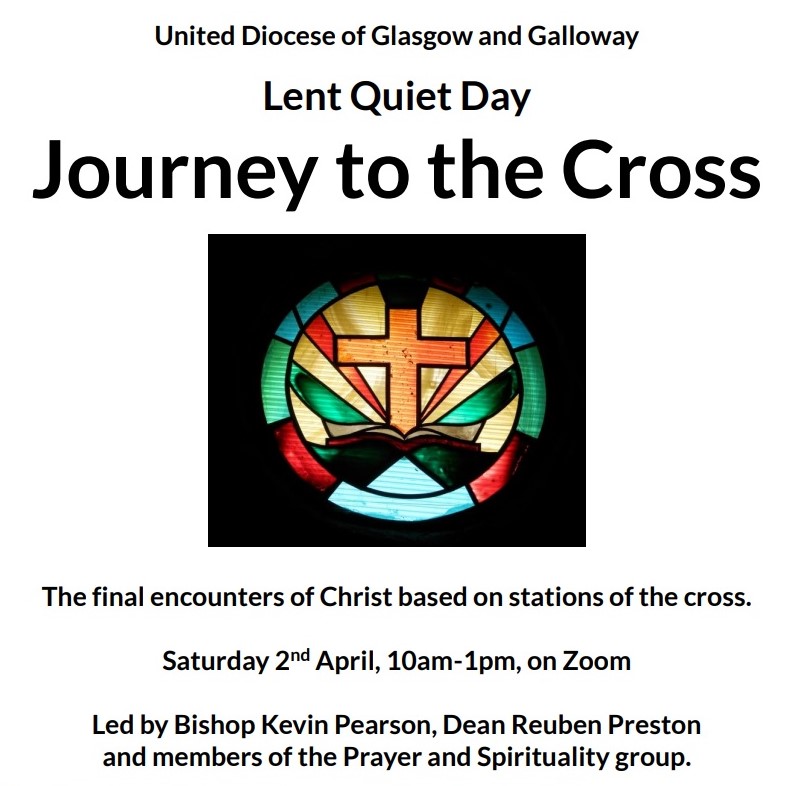 Programme
10.00am Worship
10.20am Jesus condemned – Bishop Kevin
10.40am The women by the way
11.00am Break
11.30am Jesus falls; Simon carries the cross
11.50am Crucifixion – Dean Reuben
12.10am The silence of the tomb – Bishop Kevin
12.30pm Final worship
If you would like to find out more about the Lent Quiet Day or would like to book a
place, please contact the Rev Les Ireland on 0141 776 3866, or email
Les949@btinternet.com. Access details for the Zoom meeting will be circulated
nearer the time.
Everyone is welcome and invited to this free event.